Industries Going to be Affected by COVID-19
The coronavirus outbreak, which originated in China, has infected thousands of people globally. With over 2,056,000 confirmed cases across 146 countries, the World Health Organization (WHO) has officially declared it a pandemic. To mitigate the risks involved with contagiousness of the disease, whole India put into lockdown, placing quarantine measures on the entire population. This has confined citizens to their homes unless they have to buy food, medicine, or seek any medical treatment.
Along with this, the Indian government suggested all companies allow their employees to work from home. But in that case, only a few industries are able to do work from home remaining all have stopped their work from the first lockdown which was till 14th April 2020. But because of the increasing number of COVID-19 positive cases, the Indian government extended this lockdown till 3rd May 2020.
These limitations are leading to a business slowdown in some industries, while there are some that are least affected by the pandemic. Let's check out the impact of the COVID-2019 outbreak on some industries.
Industries Going to be Affected by COVID-19 (50\% - 75\%)
Airlines and hotels industries,

Travel industries

Auto and advanced industries

Construction and real estate industries

Textiles industries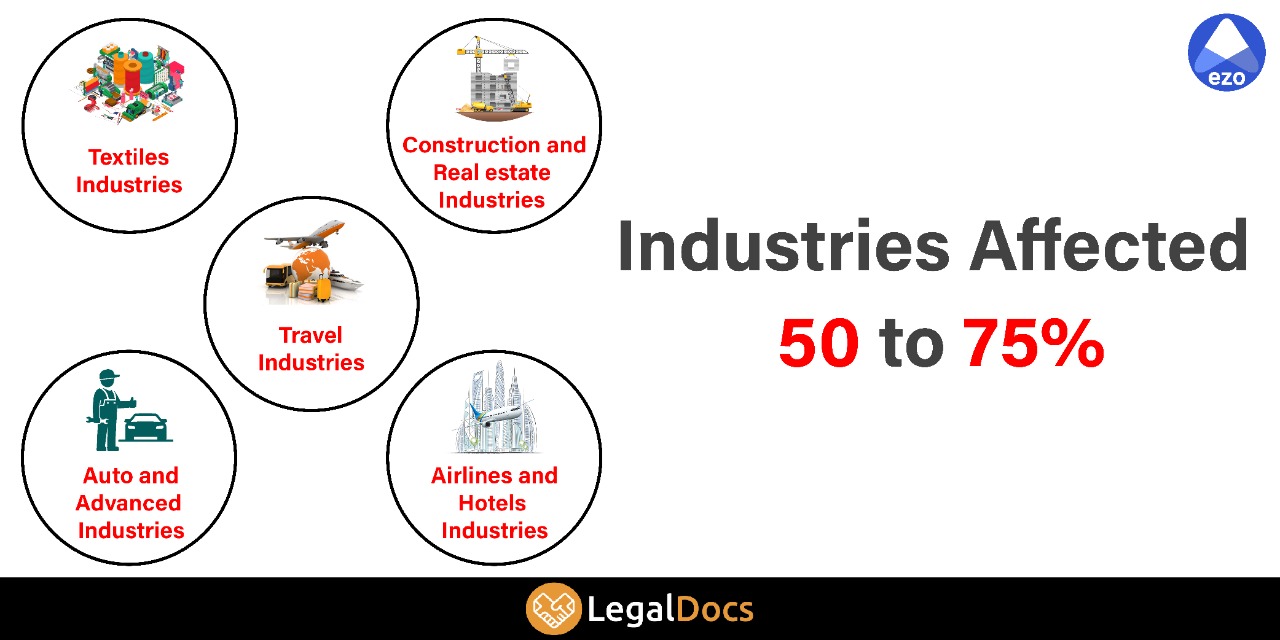 Industries Going to be Affected by COVID-19 (25\% - 50\%)
Freight and logistics industries

Metals and mining industries

Oil and gas industries

Power industries

Consumer and retail industries


Industries Going to be Affected by COVID-19 (5\% - 25\%)
Telecommunications industries

Pharmaceuticals industries

IT services industries

Agriculture industries

Chemical industries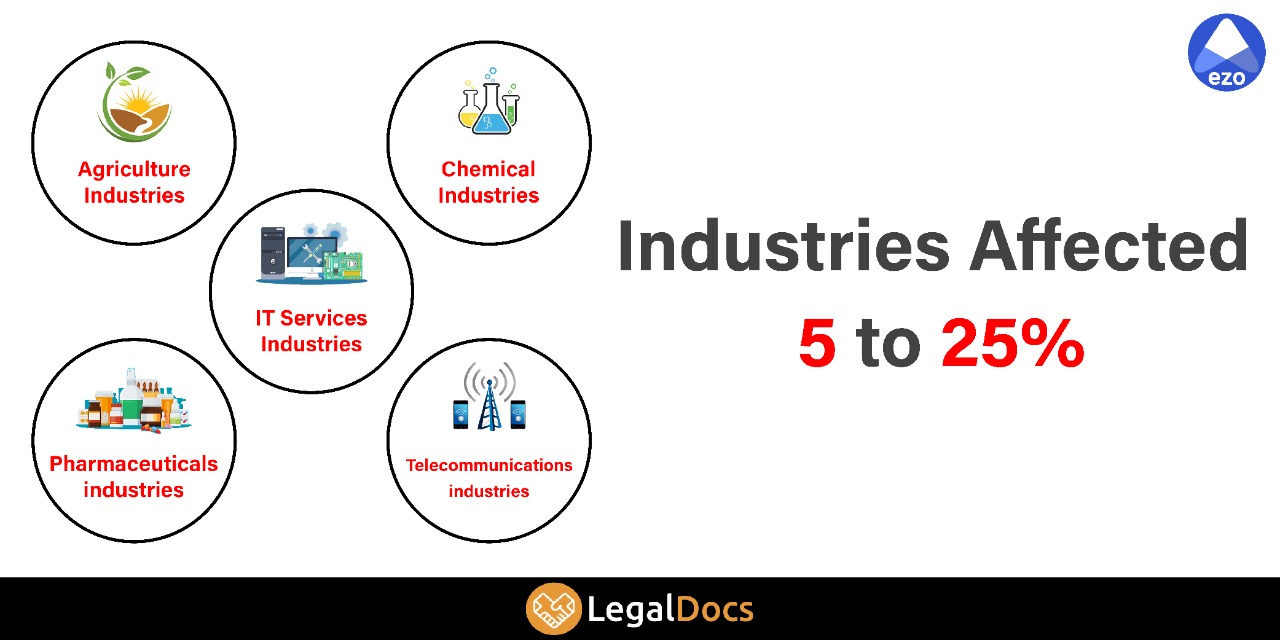 We really hope and pray that this Pandemic is controlled and the country's economy bounces back. Fingers crossed!